Mears Family Funerals Eltham Branch
Mears Family Funerals, Eltham Branch
Business rating:
Mears Family Funerals, Eltham Branch
5
out of
5
with
14
reviews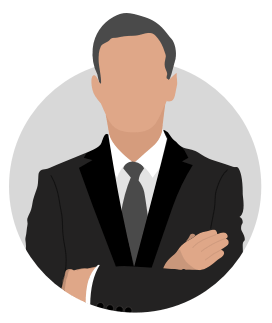 Latest Verified Reviews
Sadie Hancock 29th Mar 2020
Couldn't ask for a better service from supporting me on the day funeral and leading up to the service, everyone at Mears had been so helpful and supportive. Even when things didn't go to plan due to Covid19 still made the service special. I would recommend them and would use them again 
Paul Gonzales 27th Jan 2020
From start to finish, Pam at the Mears Family Funerals in Eltham was very helpful, knowledgeable & sympathetic toward my Mother's sudden passing. She helped us to find an excellent celebrant & informed us of what could be done for each stage, both of those various tasks required prior to the funeral as well as the for the funeral itself & its arrangement. Pam ensured that we knew of & understood the various arrangements required. Pam is a wonderful lady & an amazing Funeral Director / Manager. Many thanks. Paul & family
Joanne Cella 6th Jul 2019
Was dreading organising my dads funeral but Mears made it sooo beautiful! They were all fantastic!!! Thank you so very much x
Reviews
About Us
Mears Family Funerals, Eltham Branch is a funeral director in London.
Mears Family Funerals, Eltham Branch is not currently a member of Funeral Guide, so we cannot show current pricing or contact information. There are many other funeral directors in the area with clear and comprehensive pricing and verified, independent reviews who you can phone today to begin arranging a perfect funeral for your loved one.
If you own this business and would like to enhance your listing on Funeral Guide, please click on the button above to claim your listing.
Frequently Asked Questions
How do you arrange a funeral?
You can arrange a funeral by choosing a funeral director who will help you organise all of the details. They can help you decide whether to have a cremation or burial and what type of service to choose, as well as additional options, such as music and flowers. You can find out what happens at a funeral and compare funeral directors on Funeral Guide.
Read more
:
How to arrange a funeral
What are disbursements?
Disbursements are additional costs for a funeral service that are paid to third-parties, such as florists, celebrants and burial fees. The funeral director will usually charge you for them and then pay the suppliers themselves.
Read more
:
What are disbursements
How can I get help with funeral costs?
If the cost of a funeral is not covered by a prepaid funeral plan, or the estate of the person who has died, you may be able to get financial help from the government's Bereavement Support Payment or from War Disablement Pensions, charitable funds or budgeting loans.
Read more
:
Help with funeral costs
Latest Verified Reviews
Sadie Hancock 29th Mar 2020
Couldn't ask for a better service from supporting me on the day funeral and leading up to the service, everyone at Mears had been so helpful and supportive. Even when things didn't go to plan due to Covid19 still made the service special. I would recommend them and would use them again 
Paul Gonzales 27th Jan 2020
From start to finish, Pam at the Mears Family Funerals in Eltham was very helpful, knowledgeable & sympathetic toward my Mother's sudden passing. She helped us to find an excellent celebrant & informed us of what could be done for each stage, both of those various tasks required prior to the funeral as well as the for the funeral itself & its arrangement. Pam ensured that we knew of & understood the various arrangements required. Pam is a wonderful lady & an amazing Funeral Director / Manager. Many thanks. Paul & family
Joanne Cella 6th Jul 2019
Was dreading organising my dads funeral but Mears made it sooo beautiful! They were all fantastic!!! Thank you so very much x
Reviews
Eltham Crematorium

London, SE9 2AZ

Hither Green Crematorium

London, SE6 1TP

Honor Oak Crematorium

London, SE4 2LW

Beckenham Crematorium

Beckenham, BR3 4TD

East London Crematorium

London, E13 0HB
Eltham Cemetery

Eltham, SE9 2AZ

Grove Park Cemetery

Catford, SE12 9PU

Hither Green Cemetery

Catford, SE6 1JX

Hillview Cemetery (Welling)

Welling, DA16 3NL

GreenAcres Kemnal Park Cemetery and Ceremonial Park

Bromley, BR7 6RR

Eternal Gardens Muslim Burial Ground

Bromley, BR7 6RR

Woolwich Cemetery

Woolwich, SE18 2DS

Chislehurst Cemetery

Sidcup, BR7 6HF

Bromley Hill Cemetery

Bromley, BR1 4JU

London Road Cemetery (Bromley)

Bromley, BR1 3RR

Brockley Cemetery

Brockley, SE4 2QY

Camberwell New Cemetery

Camberwell, SE23 3RD

St Lukes Cemetery

Bromley, BR2 8EH

St Marys Cemetery (Bromley)

Bromley, BR5 3PG

The East London Cemetery

Plaistow, E13 0HB
Update
Prices vary by time and day of week