Coping with bereavement at work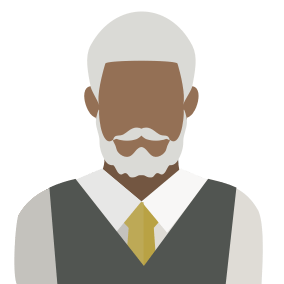 Returning to work after a bereavement can be difficult. While some people feel the distraction and routine of working may help them cope with their loss, for others trying to get back to normal feels nearly impossible.
In an ideal world, we would all have as much paid time off as we needed to adjust to the death of a loved one.
However, under the Employment Rights Act, employees only have a right to take a "reasonable" amount of unpaid time off work to deal with an emergency involving a dependant, including making arrangements following a loved one's death. It's up to employers to decide what a "reasonable" time is.
Besides arranging and attending the funeral and coping with grief, there may be many practical tasks involved in adminstering your loved one's estate and settling their affairs that you will need time during working hours for.
Some companies have their own bereavement policy, or may include time off for employees who have lost a loved one in any allowance they provide for compassionate leave.
Although bereavement is not officially recognised as an 'incapacity', it is acknowledged that the death of a close loved one can trigger grief symptoms, requiring you to be signed off from work by your doctor.
In its guidelines to statutory sick pay, HM Revenue & Customs advises employers that grieving employees "may well be ill" as a result of shock, anxiety or depression following a loss – and recommends take these circumstances into consideration.
Parents who are grieving the loss of a child aged under 18, or a baby who is stillborn, will be entitled to two weeks' statutory paid bereavement leave, under new legislation set to be introduced by 2020.
Paid leave for grieving parents
Facebook made headlines in 2017 when it introduced up to 20 days paid bereavement leave for its staff. The social media giant's chief operating officer, Sheryl Sandberg, said: "Compassion at work shouldn't be a luxury; it's important to develop policies that give people the time off and support they need so we don't have to rely on the kindness of our bosses."
Unfortunately, for some people, this kind of support isn't available. This means that you might have to return to work while you are still very much in the rawest stages of grief.
You might find yourself distracted by upsetting thoughts, struggling with your workload when you'd usually be fine, or having difficulties with your co-workers. Here are a few tips that could help you adjust to normal working life again.
Talk through your options with your boss
Compassionate and bereavement leave policies can vary widely from company to company. Small businesses and start-ups can be less flexible with compassionate leave, but it really depends on the philosophy and policies of the individual business.
This might mean that your boss's hands are tied in terms of the amount of paid or unpaid leave they can offer you, but it's always worth talking about what's possible. A phased return to work, or moving to part-time hours, might be a good compromise.
Unfortunately, not everyone's boss is understanding and approachable. If you can, double check your employee handbook or contract before discussing bereavement leave with them, so you know exactly what you're entitled to.
Make sure your colleagues are prepared
If you're planning to return to work, you may have been in touch with your boss to discuss when you'll be back. This might be a good time to speak to them about how much you want them to tell your co-workers.
You might prefer that your colleagues know what has happened, or might want them to not know any details. Making this clear to your boss will help them handle the situation better.
Address the elephant in the room
Another big challenge with grief in the workplace is the 'elephant in the room' – when everyone knows someone has been bereaved but don't mention it.
Annie Broadbent, the psychotherapist behind Funeral Guide's bereavement advice column says, "It's better to make mistakes through trying words of sympathy, than not being there for someone because you are afraid." But your co-workers might be anxious about trying to talk to you.
Dear Annie: Does grief have boundaries at work?
It shouldn't be your job to address this elephant in the room, but the fact is that so many people are terrified of saying the wrong thing that they'll say nothing at all. A quiet word with work friends should be enough to let them know whether or not you're okay to talk about your loss.
You could even ask your boss to tell people that it's better for them to not purposefully avoid talking about your loved one. Getting rid of that elephant in the room could make it easier when you're having a particularly bad day.
Develop strategies for staying focused
Grief plays havoc with your concentration.Whether you are unable to stop thinking about your loved one, or your sadness has filled the inside of your head with grey clouds, grief has all sorts of ways to distract and distress you while you're trying to work. Even if you've never needed a personal planner before, organisational tools could help you keep track of everything you need to remember.
If the type of work you do allows it, taking short, regular breaks is a helpful way to improve productivity and concentration, and could help you not feel so overwhelmed.
Forgive yourself for your mistakes
Part of coping with grief at work is accepting that you're not going to be back to your normal level of productivity straight away. Even if you've had several weeks off work to plan your loved one's funeral, easing back into the everyday routine of working life is unlikely to go completely smoothly.
Whether it's forgetting a meeting, missing an important email in your inbox, or just a small, easily avoided mistake, being distracted is normal. Although easier said than done, try not to beat yourself up about it.
If mistakes keep happening, you might want to discuss things with your boss. Being open about how you could improve – and more importantly how they could help you improve – should be a good starting point for discussion.
Find a quiet place to be alone
Be prepared for the fact that there may be times when you feel overwhelmed at work, when your grief becomes un-ignorable and you have to take some time for yourself. Having a quiet place where you can be alone could be invaluable.
If there's no place that immediately springs to mind, you might be able to talk to your boss about where you could take a five-minute break if you need to.
Keep talking to your manager or employer
They say that communication is key, but when you're struggling to cope with grief, probably the last person you want to open up to is your boss – but it's important to keep discussing how you can be supported in the workplace.
A good manager will instigate discussions with you about how you are doing. These might be scheduled reviews, or less formal catch-ups to ask how you are. If your boss doesn't start the conversation though, don't be afraid to ask for ten minutes of their time to talk about how you're coping. It's important that they know what you're feeling and how that's affecting your work.
For more help with coping with grief, specialist bereavement support organisations can offer expert information and advice.