A guide to bereavement leave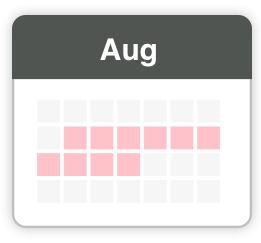 After the death of an immediate family member, going to work can feel like the emotional equivalent of climbing Everest, as well as impractical given all the funeral arrangements that need to be made. More and more companies are offering bereavement leave policies that allow employees time to focus on the practical elements of organising a loved one's funeral, as well as the space to deal with the grief experienced in the direct aftermath of the death.
What is bereavement leave?
Although there is no legislation currently in place for bereavement leave, the Parental Bereavement (Leave and Pay) Bill has gained Royal Assent and is set to become statute by 2020. This will provide employed parents with two paid weeks from work, to grieve the death of their child.
How long is bereavement leave?
There is no set amount of time for bereavement leave in the UK. You will need to speak to your employer as the length of time that will be granted is at their sole discretion and varies from 1-2 days to a couple of weeks. There is no statutory period of bereavement leave and currently the government only suggests a reasonable amount of time off for family and dependants.
Who is classed as family or dependants?
Family or dependants are classed by the government as "spouse, partner, child, grandchild, parent, or someone who depends on you for care." Time off for bereavement leave is usually dependent on the relationship with the person that has died, so the death of a friend or distant relative will be treated differently to that of an immediate family member.
Do I get paid for bereavement leave?
This is at the sole discretion of your company. When it comes to time off for family and dependants, your employer will usually pay you, but they can just as easily grant unpaid leave as there is no statutory entitlement for bereavement leave in the UK. Companies that have a specific bereavement policy are more likely to provide paid time-off for their employees.
How do I ask for bereavement leave?
Before speaking to your employer, it's worth checking if they have a bereavement leave policy in place, so check your staff handbook or similar documentation as it will help guide your conversation about when and how long you can take off from work. If the company doesn't have a bereavement policy, then how much time you are allowed off work, and whether it is paid, is entirely at their discretion. Their decision will most likely be guided by whether the death is of a family member or dependant.
What can I do if my company refuses me leave?
If your employer refuses you time off for a bereavement, you should speak to your HR manager and consider the possibility of filing a grievance. You can also speak to The Citizens Advice Bureau, ACAS, or a solicitor, all of who may be able to offer assistance. However, if the death does not involve a family member or dependant then there is very little you can do. In these circumstances you may have to use part of your holiday entitlement or negotiate a period of unpaid leave instead.