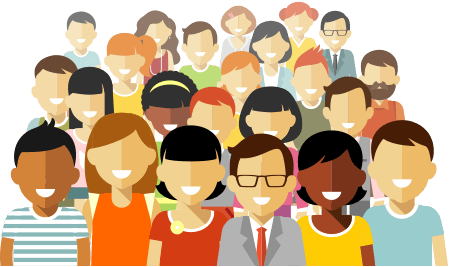 Bereavement support matters to employees at this very difficult time, with 37,000 people a month searching online for information about bereavement leave alone.
In its Life After Death survey commissioned to identify the impact of bereavement in the workplace, the National Council for Palliative Care (NCPC) found:
56%

of people said they would consider leaving their job if their employer did not provide proper support if someone close to them died

82%

of people agreed that providing staff with paid bereavement leave is likely to be beneficial to the employer in the long term

87%

of people agreed that all employers should have a compassionate employment policy, which includes paid bereavement leave, flexible working, and a range of other support available
"Employees simply having the knowledge of support systems is enough to boost morale, but employers can go the extra mile by being willing to provide realistic and flexible work plans and actively promoting a positive, healthy work environment," writes Forbes.
While bereavement can have a significant impact upon the emotional and physical wellbeing of employees in the workplace, it can be complex to manage.
It's possible to identify the time an employee might reasonably need to arrange or attend a funeral, but not always straightforward to assess and make provision for continued support each individual may need in the workplace.
The impact of a significant loss upon employees in the workplace has been recognised in the passing of the Parental Bereavement (Pay and Leave) Bill. The new law will allow working parents grieving the death of their child two weeks' statutory paid leave from work.
Paid leave for grieving parents is one step closer
With paid parental bereavement leave anticipated to become statutory by 2020, employers currently have the freedom to identify their own best practice for a wider bereavement policy within their workplace.
Developing a workplace bereavement policy
Employees currently have a day-one right to take a 'reasonable' amount of unpaid time off work to deal with an emergency involving a dependant, including making arrangements following the death of a dependant.
However, it is good practice to offer employees paid leave, after a bereavement. The Acas Managing Bereavement in the Workplace guide is a valuable tool to help businesses map out a bereavement policy.
It was created in partnership with stakeholders including Cruse Bereavement Care, the Confederation of British Industry, and the Federation of Small Businesses.
Acas suggests some employers may choose to create their bereavement blueprint around either:
Offering different amounts of paid leave, depending on the employee's relationship with the person who has died
or
Offering a set number of paid bereavement days for loss of loved ones
Managing bereavement in the workplace
Be flexible:
"It is often difficult for bereaved employees to judge how they will feel in the workplace, and a swift return to work does not necessarily mean that an employee will not need support," says grief support charity Cruse Bereavement Care.
Be empathetic:
"Being seen as an organisation that recognises the impact of bereavement on all concerned and is sensitive to the needs of individuals who are bereaved will ultimately make a huge difference to how people feel about the organisation," says Child Bereavement UK..
Provide support:
Identify a grief organisation that can provide bereavement training to management and colleagues, and consider including grief counselling in your company benefit scheme.
Be proactive:
"A proactive approach to managing grief in the workplace benefits the bereaved employees, those managing them and others in the team" says the Loss Foundation.
Demonstrate core values:
"A compassionate and supportive approach demonstrates that the organisation values its employees, helps build commitment, reduces sickness absence, and helps retain the workforce" says Acas.
Fostering a positive workplace environment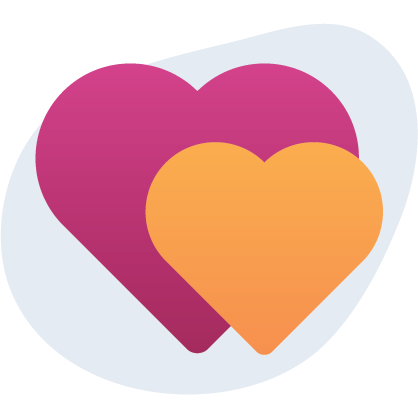 A bereavement policy can lay the foundations for coping with grief-related challenges in the workplace. But beyond the red tape, experts agree that greater grief awareness – among both management and employees – can help foster a more positive workplace culture.
"You are far less likely to 'perform badly' at work if you are working in an environment in which you feel understood," says psychotherapist Annie Broadbent.
Dear Annie: Grief's affecting my job
Managing grief in the workplace can be particularly difficult, especially if the nature of the relationships are predominantly professional, says Annie, who adds that colleagues can play an important role in creating a supportive environment for the bereaved.
"Try and forget formality, and be real with them," she says.
"Name the fact that you are unsure of your role in their support network, but that you'd like to be part of it, if they want it."
What to say to someone who is grieving
10 meaningful ways to offer sympathies
Supporting bereaved employees: The five-step grief app
Employee benefits provider Unum worked with Sussex palliative care provider St Catherine's Hospice to develop this grief support app with managers in mind.
The five-step bereavement toolkit app provides managers with guidelines for supporting bereaved colleagues and also outlines how grief awareness can have a positive impact on a company as a whole.
Bereavement support – help and guidance for employers
The Loss Foundation provides support to businesses wishing to foster greater grief awareness in their workplace policy and culture. Its guidance package has been developed with clinical psychologists, to support companies to handle delicate situations and better understand bereaved employees' experiences and difficulties.
Supporting bereaved employees – space to talk
Bereavement charity the Good Grief Trust has mapped out the face-to-face support groups and listening services accessible and available to the bereaved, across the country. People can search a place, or according to the relationship they had with the person they are grieving.
First aid – Bereavement support training
Cruse Bereavement Care provides bereavement support training and consultancy for companies, managers and employees. One-day workshops for HR and line managers are among the packages it offers, as well as tailored in-house guidance.