Joseph A Hey Son Ltd Leeds
Joseph A. Hey & Son Ltd, Leeds
Business rating:
Joseph A. Hey & Son Ltd, Leeds
5
out of
5
with
1
review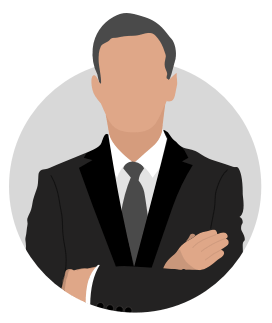 Latest Verified Reviews
Georgina Roberts 11th Oct 2016
The funeral directors we're amazing when dealing with me and my family in regards to my mum passing. They pretty much took everything on and made sure me and the family didn't worry about thing, which it was needed at the time. They looked after our mum up until the day of service,  everything about the day was so beautiful and it all went so smoothly, this wouldn't of happened if it wasn't for the funeral directors making sure everything went to plan. All in all I want to say a big thank you to the team at Joseph A. Hey and Son Ltd Leeds. For helping us as a family give our mum the best send off we could and we couldn't of asked for anymore. I will be recommending these guys to everyone.... Thanks again from the Roberts Family.... Peace x
About Us
Joseph A. Hey & Son Ltd, Leeds is a funeral director in West Yorkshire.
Joseph A. Hey & Son Ltd, Leeds is not currently a member of Funeral Guide, so we cannot show current pricing or contact information. There are many other funeral directors in the area with clear and comprehensive pricing and verified, independent reviews who you can phone today to begin arranging a perfect funeral for your loved one.
If you own this business and would like to enhance your listing on Funeral Guide, please click on the button above to claim your listing.
Frequently Asked Questions
How do you arrange a funeral?
You can arrange a funeral by choosing a funeral director who will help you organise all of the details. They can help you decide whether to have a cremation or burial and what type of service to choose, as well as additional options, such as music and flowers. You can find out what happens at a funeral and compare funeral directors on Funeral Guide.
Read more
:
How to arrange a funeral
What are disbursements?
Disbursements are additional costs for a funeral service that are paid to third-parties, such as florists, celebrants and burial fees. The funeral director will usually charge you for them and then pay the suppliers themselves.
Read more
:
What are disbursements
How can I get help with funeral costs?
If the cost of a funeral is not covered by a prepaid funeral plan, or the estate of the person who has died, you may be able to get financial help from the government's Bereavement Support Payment or from War Disablement Pensions, charitable funds or budgeting loans.
Read more
:
Help with funeral costs
Latest Verified Reviews
Georgina Roberts 11th Oct 2016
The funeral directors we're amazing when dealing with me and my family in regards to my mum passing. They pretty much took everything on and made sure me and the family didn't worry about thing, which it was needed at the time. They looked after our mum up until the day of service,  everything about the day was so beautiful and it all went so smoothly, this wouldn't of happened if it wasn't for the funeral directors making sure everything went to plan. All in all I want to say a big thank you to the team at Joseph A. Hey and Son Ltd Leeds. For helping us as a family give our mum the best send off we could and we couldn't of asked for anymore. I will be recommending these guys to everyone.... Thanks again from the Roberts Family.... Peace x
Cottingley Hall Crematorium

Leeds, LS11 0EU

Rawdon Crematorium

Leeds, LS19 6JP

Dewsbury Moor Crematorium

Dewsbury, WF13 3PL

Scholemoor Cemetery and Crematorium

Bradford, BD7 2PS

Nab Wood Crematorium

Shipley, BD18 4BG
New Wortley Cemetery

Leeds, LS12 4BS

Upper and Lower Wortley Cemetery

Leeds, LS12 4EX

Armley Hill Top Cemetery

Leeds, LS12 3QA

Cottingley Hall Cemetery

Leeds, LS11 0EU

Hunslet Cemetery

Leeds, LS10 3BN

Gildersome Cemetery

Leeds, LS27 7AE

Pudsey Cemetery

Leeds, LS28 7HH

Morley Cemetery

Leeds, LS27 0NE

Rothwell Cemetery (North Yorkshire)

Leeds, LS26 0TD

Undercliffe Cemetery

Bradford, BD3 0QD

Whinmoor Cemetery

Leeds, LS14 3DW

Lofthouse Cemetery

Leeds, WF3 3RU

Tong Cemetery

Bradford , BD4 6NN

Yeadon Cemetery

Leeds, LS19 7UR

Batley Cemetery

Batley, WF17 8PG
Update
Prices vary by time and day of week