The Co Operative Funeralcare Hobs Moat
The Co-operative Funeralcare Hobs Moat
Business rating:
The Co-operative Funeralcare Hobs Moat
5
out of
5
with
11
reviews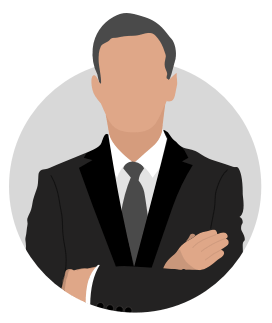 Latest Verified Reviews
Jean Carless 15th Jul 2018
Very caring and thoughtful girls (Mary and Fay). Took the time to take us through the arrangements with understanding and professionalism, and were able to put us at ease throughout. At no time did we feel pressurized in making decisions. Our grateful thanks to all concerned at Co-Op Funeral Care Services. In appreciation, yours Jean Carless and Stan Dickinson
Gail Hackett 3rd Jun 2018
We were guided excellently by the team at Hobs Moat at a time when we needed it most .... the family are all very grateful xx
Abigail Jane Smith 29th May 2018
Thank-you
Reviews
About Us
The Co-operative Funeralcare Hobs Moat is a funeral director in West Midlands.
The Co-operative Funeralcare Hobs Moat is not currently a member of Funeral Guide, so we cannot show current pricing or contact information. There are many other funeral directors in the area with clear and comprehensive pricing and verified, independent reviews who you can phone today to begin arranging a perfect funeral for your loved one.
If you own this business and would like to enhance your listing on Funeral Guide, please click on the button above to claim your listing.
Frequently Asked Questions
How do you arrange a funeral?
You can arrange a funeral by choosing a funeral director who will help you organise all of the details. They can help you decide whether to have a cremation or burial and what type of service to choose, as well as additional options, such as music and flowers. You can find out what happens at a funeral and compare funeral directors on Funeral Guide.
Read more
:
How to arrange a funeral
What are disbursements?
Disbursements are additional costs for a funeral service that are paid to third-parties, such as florists, celebrants and burial fees. The funeral director will usually charge you for them and then pay the suppliers themselves.
Read more
:
What are disbursements
How can I get help with funeral costs?
If the cost of a funeral is not covered by a prepaid funeral plan, or the estate of the person who has died, you may be able to get financial help from the government's Bereavement Support Payment or from War Disablement Pensions, charitable funds or budgeting loans.
Read more
:
Help with funeral costs
Latest Verified Reviews
Jean Carless 15th Jul 2018
Very caring and thoughtful girls (Mary and Fay). Took the time to take us through the arrangements with understanding and professionalism, and were able to put us at ease throughout. At no time did we feel pressurized in making decisions. Our grateful thanks to all concerned at Co-Op Funeral Care Services. In appreciation, yours Jean Carless and Stan Dickinson
Gail Hackett 3rd Jun 2018
We were guided excellently by the team at Hobs Moat at a time when we needed it most .... the family are all very grateful xx
Abigail Jane Smith 29th May 2018
Thank-you
Reviews
Robin Hood Crematorium

Solihull, B90 3NL

Lodge Hill Crematorium

Birmingham, B29 5AA

Birmingham Crematorium

Birmingham, B42 2LR

Sutton Coldfield Crematorium

Sutton Coldfield, B75 7RP

Sandwell Valley Crematorium

West Bromwich, B71 3SX
Robin Hood Cemetery

Birmingham, B90 3NL

Widney Manor Cemetery

Birmingham, B93 9AA

Woodlands Cemetery

Birmingham, B46 1DP

Kings Norton Cemetery

Birmingham, B38 9BU

Wythall Parish Council Cemetery

Birmingham, B47 6JX

Oscott Cemetery

Birmingham, B23 5LF

Sutton New Hall Cemetery

Birmingham, B75 7HX

Handsworth Cemetery (Warwickshire)

Birmingham, B21 8JT

Quinton Cemetery

Birmingham, B62 9AF

Canley Garden Cemetery and Crematorium

Coventry, CV4 7DF

Abbey Cemetery and Redditch Crematorium

Redditch, B97 6RR

Heath Lane Cemetery (West Bromwich)

Sandwell, B71 3HR

Streetly Cemetery

Walsall, WS9 0SG

Kenilworth Cemetery

Leamington Spa, CV8 1GE

St Paul's Cemetery

Coventry, CV6 4BY
Update
Prices vary by time and day of week