C Bastock Funeral Directors Primary Funeral Home
C Bastock Funeral Directors Primary Funeral Home
Business rating:
C Bastock Funeral Directors Primary Funeral Home
5
out of
5
with
7
reviews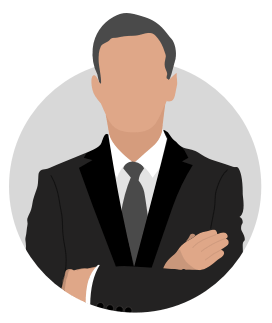 Latest Verified Reviews
Katie Tasewych 26th Nov 2019
On behalf of the Tasewych family, I would like to thank Anne Smith and the team at the Solihull branch for their dedication and patience in helping us plan our moms funeral. If it wasn't for Anne I don't think our mom would have had the perfect send off she deserved. So I would like to thank you all again on behalf of the Tasewych family x
Debbie Wort 27th Aug 2019
Trying to organise a funeral in 2 weeks and wanting it to be as perfect as it can be, is a tough call. Anne, James and Jayne and the rest of the team at Olton world tirelessly to get things just right for me. Thank you all so very much for all that you did to make my husbands send off go so very well. Kind regards Deborah Wort
Sarah Mccoy 31st Jul 2019
Couldn't of asked for more you made the whole experience so much easier.Especially want to thank Yvonne for all her help throughout the whole process she was always on hand whenever we had a question no matter how trivial.At this very upsetting and stressful time I really felt that as a company you went above and beyond for not only me but my lovely wonderful late mother so thank you from the bottom of my heart xxx
Reviews
About Us
C Bastock Funeral Directors Primary Funeral Home is a funeral director in West Midlands.
C Bastock Funeral Directors Primary Funeral Home is not currently a member of Funeral Guide, so we cannot show current pricing or contact information. There are many other funeral directors in the area with clear and comprehensive pricing and verified, independent reviews who you can phone today to begin arranging a perfect funeral for your loved one.
If you own this business and would like to enhance your listing on Funeral Guide, please click on the button above to claim your listing.
Frequently Asked Questions
Latest Verified Reviews
Katie Tasewych 26th Nov 2019
On behalf of the Tasewych family, I would like to thank Anne Smith and the team at the Solihull branch for their dedication and patience in helping us plan our moms funeral. If it wasn't for Anne I don't think our mom would have had the perfect send off she deserved. So I would like to thank you all again on behalf of the Tasewych family x
Debbie Wort 27th Aug 2019
Trying to organise a funeral in 2 weeks and wanting it to be as perfect as it can be, is a tough call. Anne, James and Jayne and the rest of the team at Olton world tirelessly to get things just right for me. Thank you all so very much for all that you did to make my husbands send off go so very well. Kind regards Deborah Wort
Sarah Mccoy 31st Jul 2019
Couldn't of asked for more you made the whole experience so much easier.Especially want to thank Yvonne for all her help throughout the whole process she was always on hand whenever we had a question no matter how trivial.At this very upsetting and stressful time I really felt that as a company you went above and beyond for not only me but my lovely wonderful late mother so thank you from the bottom of my heart xxx
Reviews
Robin Hood Crematorium

Solihull, B90 3NL

Lodge Hill Crematorium

Birmingham, B29 5AA

Birmingham Crematorium

Birmingham, B42 2LR

Sutton Coldfield Crematorium

Sutton Coldfield, B75 7RP

Sandwell Valley Crematorium

West Bromwich, B71 3SX
Robin Hood Cemetery

Birmingham, B90 3NL

Widney Manor Cemetery

Birmingham, B93 9AA

Woodlands Cemetery

Birmingham, B46 1DP

Kings Norton Cemetery

Birmingham, B38 9BU

Wythall Parish Council Cemetery

Birmingham, B47 6JX

Oscott Cemetery

Birmingham, B23 5LF

Handsworth Cemetery (Warwickshire)

Birmingham, B21 8JT

Sutton New Hall Cemetery

Birmingham, B75 7HX

Quinton Cemetery

Birmingham, B62 9AF

Abbey Cemetery and Redditch Crematorium

Redditch, B97 6RR

Heath Lane Cemetery (West Bromwich)

Sandwell, B71 3HR

Streetly Cemetery

Walsall, WS9 0SG

Plymouth Road Cemetery

Redditch, B97 4PX

North Bromsgrove Cemetery

Bromsgrove, B61 0LU

Canley Garden Cemetery and Crematorium

Coventry, CV4 7DF
Update
Prices vary by time and day of week