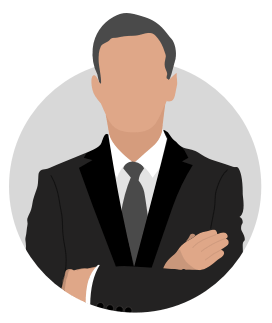 About Us
As A & A Walters, Sedgley is not a member of Funeral Guide, we cannot show up-to-date pricing or service information.
If you are in need of a funeral director, Funeral Guide does have contact information for other funeral homes nearby. To find out about any of these homes, please click on one of the funeral directors below.
A & A Walters are proud to have served the people of Sedgley, Coseley, Gornal, Penn and the surrounding communities since opening their third funeral home in Sedgley in 2014. There are also well-appointed premises in Bilston and Tipton where A & A Walters offer care for families all throughout the West Midlands. After more than 167 years in the Walters' family, they remain proud of their history and continue to be true to their founding principles of 'Respect, Integrity, Flexibility and Value'.
A & A Walters are aware that with many funeral directors to choose from, their longevity and reputation should reassure you of their commitment to your family's needs. They have never taken for granted the faith which has been placed in them by each generation and their top priority will remain providing the absolute best level of service, support, and care to everyone who entrusts their loved one to them.
They will always uphold the values and traditions of their historied family;their great grandfather was recently honoured as a character at the Black Country Living Museum because of his philanthropy and support to local people who lacked means in Victorian society). They now use modern and progressive approaches to the needs of bereaved families in the 21st century. They display an ongoing respect for both old ways and new that can be seen in the range of vehicles they offer. They are the only funeral directors in the local area with a distinctive, classic style hearse that compliments their horse-drawn hearse funerals as well as their luxury Jaguar XJ fleet.
In 2012 they were awarded the Golden Charter National Funeral Planner of the Year and they have since received the Funeral Planner Award for the West Midlands and North Wales region on seven occasions. They are members of SAIF (Society of Allied and Independent Funeral Directors) and have been for many years, strictly following its Code of Practice.
A & A Walters firmly believe that each person who comes through their doors deserves to be treated as the unique individual they are. Their highly experienced, dedicated and qualified team are there to support and guide each and every family they work with through every aspect of funeral arrangements, from the moment they make the first call. Whether your loved one requested a traditional funeral service or something more contemporary, A & A Walters believe that no detail is too insignificant and will do their best to make sure that even the most unique requests are seen to. You can be sure that your loved one will be treated with respect and utmost care and attention.
The West Midlands funeral directors cater for non-religious funerals as well as services for people of all faiths and denominations, regardless of their culture or nationality. Through expansive lists of contacts they can help with respectful and efficient repatriation of your loved one abroad if required. To tailor their advice to suit individual tastes and budgets, A & A Walters offer a wide variety of coffins and caskets, from traditional hardwoods and veneers to bespoke designs of your loved ones choosing to environmentally-friendly materials including wicker, bamboo and seagrass. Personalised details, including floral tributes, orders of service, monumental masonry, keepsake jewellery and unique movie tributes are all able to be arranged.
Find out how A & A Walters are able to support you through this difficult time by contacting them today. They would consider it an honour to look after your family as they would their own.
If you own this business and would like to enhance your listing on Funeral Guide, please click on the button at the top of the page to find out more information.
Gornal Wood Crematorium and Cemetery

Dudley, DY3 2RL

Rowley Regis Crematorium

Rowley Regis, B65 0AD

Bushbury Crematorium

Wolverhampton, WV10 7JG

Sandwell Valley Crematorium

West Bromwich, B71 3SX

Stourbridge Crematorium

Stourbridge, DY8 3RQ
Beacon Hill Cemetery

Wolverhampton, WV14 9BB

Gornal Wood Cemetery and Crematorium

Dudley, DY3 2RL

Dudley Cemetery (Dudley)

Dudley, DY1 2DA

Sytch Lane Cemetery

Wombourne, WV5 0JP

Tipton Cemetery

Dudley, DY4 7NP

Brierley Hill Cemetery

Dudley, DY5 3RT

Danescourt Cemetery

Wolverhampton, WV6 8TD

Cradley Cemetery

Halesowen, B63 2UP

Bushbury Cemetery and Crematorium

Wolverhampton, WV10 8NS

Willenhall Cemetery

Walsall, WV12 4AE

Heath Lane Cemetery (West Bromwich)

Sandwell, B71 3HR

Lye and Wollescote Cemetery

Stourbridge, DY9 2AN

Stourbridge Cemetery and Crematorium

Stourbridge, DY8 3RQ

Essington Cemetery

Wolverhampton, WV11 2AF

Quinton Cemetery

Birmingham, B62 9AF
Update
Prices vary by time and day of week