A J Lloyd Funeral Directors Keresley
A J Lloyd Funeral Directors, Keresley
Business rating:
A J Lloyd Funeral Directors, Keresley
5
out of
5
with
13
reviews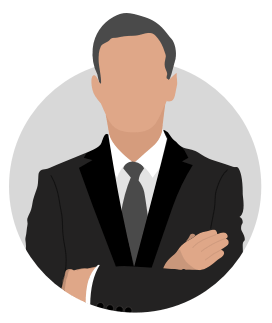 Latest Verified Reviews
Julie Constable 15th Aug 2017
There were a few things not happy about but can't change anything now
Paul Smith 18th Apr 2017
Excellent service throughout a difficult time for the family
Pippa Painter 17th Apr 2017
Professional ,caring service from all staff .  Adrian listened and followed everything I wanted for my mum and it was made so much easier at an emotional time . The beautiful horses and carriage and support of Karen and staff were out of this world. Thanks also to Mel Sopp who recommended lloyds to me and conducted a very moving and personalised service 
Reviews
About Us
A J Lloyd Funeral Directors, Keresley is a funeral director in West Midlands.
A J Lloyd Funeral Directors, Keresley is not currently a member of Funeral Guide, so we cannot show current pricing or contact information. There are many other funeral directors in the area with clear and comprehensive pricing and verified, independent reviews who you can phone today to begin arranging a perfect funeral for your loved one.
If you own this business and would like to enhance your listing on Funeral Guide, please click on the button above to claim your listing.
Frequently Asked Questions
Latest Verified Reviews
Julie Constable 15th Aug 2017
There were a few things not happy about but can't change anything now
Paul Smith 18th Apr 2017
Excellent service throughout a difficult time for the family
Pippa Painter 17th Apr 2017
Professional ,caring service from all staff .  Adrian listened and followed everything I wanted for my mum and it was made so much easier at an emotional time . The beautiful horses and carriage and support of Karen and staff were out of this world. Thanks also to Mel Sopp who recommended lloyds to me and conducted a very moving and personalised service 
Reviews
Canley Crematorium

Coventry, CV4 7DF

Heart of England Crematorium

Nuneaton, CV11 6WZ

Robin Hood Crematorium

Solihull, B90 3NL

Mid Warwickshire Crematorium

Leamington Spa, CV33 9QP

Oakley Wood Crematorium

Leamington Spa , CV33 9QP
St Paul's Cemetery

Coventry, CV6 4BY

London Road Cemetery (Coventry)

Coventry, CV1 2JT

Canley Garden Cemetery and Crematorium

Coventry, CV4 7DF

Walsgrave Cemetery

Coventry, CV2 2AE

Lentons Lane Cemetery

Coventry, CV2 1AA

Nuneaton Cemetery

Bedworth, CV12 9AD

Marston Lane Cemetery

Bedworth, CV12 9AD

Shilton Cemetery

Rugby, CV7 9HW

Kenilworth Cemetery

Leamington Spa, CV8 1GE

Oaston Road Cemetery

Nuneaton, CV11 6JZ

Coventry Road Cemetery

Nuneaton, CV11 6JZ

Hartshill Cemetery

Melton Mowbray, CV10 0SJ

Woodlands Cemetery

Birmingham, B46 1DP

Burbage Cemetery

Marlborough, LE10 2DR

Widney Manor Cemetery

Birmingham, B93 9AA
Update
Prices vary by time and day of week