The Co-operative Funeralcare Rubery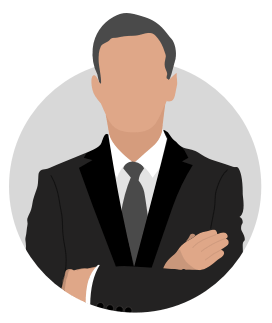 Latest Verified Reviews
Tracey Onens 10th Jul 2020
From the moment my husband Dave was taken into their care right through until we had to say our goodbyes at his funeral the coop funeralcare Rubery treated us all with compassion, dignity and respect. Everyone included from the wonderful ladies in the office, the dignified and respectful drivers and pallbearers to the amazing respect and kindness shown by Vicky on the day of Daves final journey. We as a family could not have asked for a more dignified and personal experience at the most difficult time in our lives. Thank you from the bottom of our hearts. Tracey Onens (widow of the late David James Onens)
Sandra Lesley Hooper 25th May 2018
Could not fault the service and attention to detail.
Joan Bone 22nd May 2018
Told family to come to you when it's my turn !
Reviews
About Us
As The Co-operative Funeralcare Rubery is not a member of Funeral Guide, we cannot show up-to-date pricing or service information.
If you are in need of a funeral director, Funeral Guide does have contact information for other funeral homes nearby. To find out about any of these homes, please click on one of the funeral directors below.
As the region's leading funeral director, Central England Co-operative Funeral Service has been providing a caring and sympathetic service to Birmingham families for over 100 years.
Based on New Road our Funeralcare Rubery funeral home has dedicated rooms of remembrance and is ideally located to serve the families of Rubery.
Our colleagues live locally and know about the culture and customs of the communities they serve, and they have excellent relationships with local clergy and officiates of all faiths, doctors, solicitors, local authorities and bereavement groups – people we can call on to help you through your time of loss.
When someone dies it can be difficult to know who to turn to for advice, especially when you have never had to organise a funeral before. When people are grieving it is the aim of our funeral directors and administrators to relieve as much of the pressure as possible. There are many aspects of funeral arrangements – sometimes requiring difficult choices – and our dedicated colleagues hope to make the process easier by offering expert advice in a caring, respectful manner.
We are members of the National Association of Funeral Directors, following their strict code of practice, and our funeral bond scheme is monitored by the Funeral Planning Authority.
When you choose Central England Co-operative Funeral Services you can be assured that every aspect of the funeral arrangements will be carried out with the utmost dignity and in accordance with your wishes.
If you own this business and would like to enhance your listing on Funeral Guide, please click on the button at the top of the page to find out more information.
Latest Verified Reviews
Tracey Onens 10th Jul 2020
From the moment my husband Dave was taken into their care right through until we had to say our goodbyes at his funeral the coop funeralcare Rubery treated us all with compassion, dignity and respect. Everyone included from the wonderful ladies in the office, the dignified and respectful drivers and pallbearers to the amazing respect and kindness shown by Vicky on the day of Daves final journey. We as a family could not have asked for a more dignified and personal experience at the most difficult time in our lives. Thank you from the bottom of our hearts. Tracey Onens (widow of the late David James Onens)
Sandra Lesley Hooper 25th May 2018
Could not fault the service and attention to detail.
Joan Bone 22nd May 2018
Told family to come to you when it's my turn !
Reviews
Waseley Hills Crematorium

Rubery , B45 9TS

Lodge Hill Crematorium

Birmingham, B29 5AA

Rowley Regis Crematorium

Rowley Regis, B65 0AD

Redditch Crematorium

Redditch, B97 6RR

Stourbridge Crematorium

Stourbridge, DY8 3RQ
North Bromsgrove Cemetery

Bromsgrove, B61 0LU

Kings Norton Cemetery

Birmingham, B38 9BU

The New Cemetery

Bromsgrove, B61 8QH

Quinton Cemetery

Birmingham, B62 9AF

Wythall Parish Council Cemetery

Birmingham, B47 6JX

Cradley Cemetery

Halesowen, B63 2UP

Lye and Wollescote Cemetery

Stourbridge, DY9 2AN

Abbey Cemetery and Redditch Crematorium

Redditch, B97 6RR

Plymouth Road Cemetery

Redditch, B97 4PX

Stourbridge Cemetery and Crematorium

Stourbridge, DY8 3RQ

Brierley Hill Cemetery

Dudley, DY5 3RT

Robin Hood Cemetery

Birmingham, B90 3NL

Dudley Cemetery (Dudley)

Dudley, DY1 2DA

Handsworth Cemetery (Warwickshire)

Birmingham, B21 8JT

Gornal Wood Cemetery and Crematorium

Dudley, DY3 2RL
Update
Prices vary by time and day of week