Edward Jarvis Funeral Services
Edward Jarvis Funeral Services
Business rating:
Edward Jarvis Funeral Services
5
out of
5
with
1
review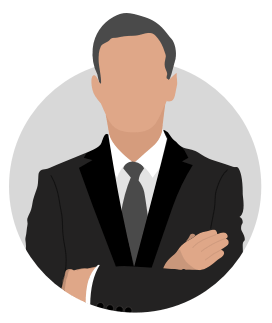 Latest Verified Reviews
Brian Williams 23rd Apr 2018
Outstanding service from start to finish, so professional, kind, warm and made the whole process easy so that I was able to concentrate on giving my dad the send off I had planned and wanted.
About Us
Edward Jarvis Funeral Services is a funeral director in Warwickshire.
Edward Jarvis Funeral Services is not currently a member of Funeral Guide, so we cannot show current pricing or contact information. There are many other funeral directors in the area with clear and comprehensive pricing and verified, independent reviews who you can phone today to begin arranging a perfect funeral for your loved one.
If you own this business and would like to enhance your listing on Funeral Guide, please click on the button above to claim your listing.
Frequently Asked Questions
Redditch Crematorium

Redditch, B97 6RR

Evesham (The Vale) Crematorium

Pershaw, WR10 2QR

Robin Hood Crematorium

Solihull, B90 3NL

Worcester Crematorium

Worcester, WR3 8HA

Oakley Wood Crematorium

Leamington Spa , CV33 9QP
Alcester Cemetery

Alcester, B49 5EE

Edgioake Cemetery

Redditch, B96 6BE

Plymouth Road Cemetery

Redditch, B97 4PX

Abbey Cemetery and Redditch Crematorium

Redditch, B97 6RR

Stratford-Upon-Avon Cemetery

Stratford-upon-Avon, CV37 9AA

Wythall Parish Council Cemetery

Birmingham, B47 6JX

Evesham Town Cemetery

Evesham, WR11 4SB

The New Cemetery

Bromsgrove, B61 8QH

North Bromsgrove Cemetery

Bromsgrove, B61 0LU

Kings Norton Cemetery

Birmingham, B38 9BU

Widney Manor Cemetery

Birmingham, B93 9AA

Warwick Cemetery

Leamington Spa, CV34 5XL

Robin Hood Cemetery

Birmingham, B90 3NL

Astwood Cemetery

Worcester, WR3 8HA

Kenilworth Cemetery

Leamington Spa, CV8 1GE
Update
Prices vary by time and day of week