G M Taylor Independent Funeral Directors Ulster Avenue
G.M Taylor Independent Funeral Directors, Ulster Avenue
Business rating:
G.M Taylor Independent Funeral Directors, Ulster Avenue
5
out of
5
with
3
reviews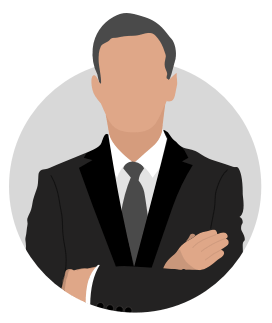 Latest Verified Reviews
Michelle Ann Goodall 3rd Apr 2018
Everyone was very friendly and helpful, from booking my husbands funeral right through to the service. Very reasonable priced. A lovely service and lovely people from start to finish. Highly recommend g.m Taylor. Thank you all very much. Michelle
Sarah Buckle 2nd Oct 2017
amazing professional from start to finish a peraonal touch all the way through would highly recommend 100 percent perfection thank you so much from all my family
Sandra Brand 26th May 2017
Greg and his team gave my husband a wonderful funeral .All the arrangements where done with supreme efficiency and respect . Nothing was too much trouble . I would highly recommend G M Taylor of Ipswich . When my time comes this is the Independent Funeral Director I am having for my wonderful funeral . And a special mention for Patrick Eade for the eulogy that lifted my heart . Sandra 
About Us
G.M Taylor Independent Funeral Directors, Ulster Avenue is a funeral director in Suffolk.
G.M Taylor Independent Funeral Directors, Ulster Avenue is not currently a member of Funeral Guide, so we cannot show current pricing or contact information. There are many other funeral directors in the area with clear and comprehensive pricing and verified, independent reviews who you can phone today to begin arranging a perfect funeral for your loved one.
If you own this business and would like to enhance your listing on Funeral Guide, please click on the button above to claim your listing.
Frequently Asked Questions
How do you arrange a funeral?
You can arrange a funeral by choosing a funeral director who will help you organise all of the details. They can help you decide whether to have a cremation or burial and what type of service to choose, as well as additional options, such as music and flowers. You can find out what happens at a funeral and compare funeral directors on Funeral Guide.
Read more
:
How to arrange a funeral
What are disbursements?
Disbursements are additional costs for a funeral service that are paid to third-parties, such as florists, celebrants and burial fees. The funeral director will usually charge you for them and then pay the suppliers themselves.
Read more
:
What are disbursements
How can I get help with funeral costs?
If the cost of a funeral is not covered by a prepaid funeral plan, or the estate of the person who has died, you may be able to get financial help from the government's Bereavement Support Payment or from War Disablement Pensions, charitable funds or budgeting loans.
Read more
:
Help with funeral costs
Latest Verified Reviews
Michelle Ann Goodall 3rd Apr 2018
Everyone was very friendly and helpful, from booking my husbands funeral right through to the service. Very reasonable priced. A lovely service and lovely people from start to finish. Highly recommend g.m Taylor. Thank you all very much. Michelle
Sarah Buckle 2nd Oct 2017
amazing professional from start to finish a peraonal touch all the way through would highly recommend 100 percent perfection thank you so much from all my family
Sandra Brand 26th May 2017
Greg and his team gave my husband a wonderful funeral .All the arrangements where done with supreme efficiency and respect . Nothing was too much trouble . I would highly recommend G M Taylor of Ipswich . When my time comes this is the Independent Funeral Director I am having for my wonderful funeral . And a special mention for Patrick Eade for the eulogy that lifted my heart . Sandra 
Ipswich Crematorium

Ipswich, IP4 2TQ

Seven Hills Crematorium

Suffolk, IP10 0FG

Weeley Crematorium

Weeley, CO16 9JP

Colchester Cemetery and Crematorium

Colchester, CO2 8RU

West Suffolk Crematorium

Edmunds, IP28 6RR
Ipswich Old Cemetery

Ipswich, IP4 4AL

Millenium Cemetery

Ipswich, IP4 3QH

Hadleigh Cemetery

Hadleigh, IP7 6DF

Woodbridge Cemetery

Woodbridge, IP12 4DZ

Stowmarket Cemetery

Stowmarket, IP14 1PA

Debenham Cemetery

Debenham, IP14 6PL

Felixstowe Cemetery

Felixstowe, IP11 2NA

Sudbury Cemetery

Sudbury, CO10 2QE

Colchester Cemetery

Colchester, CO2 8RU

Eye Cemetery

Eye, IP23 7DP

Kirby Cross Cemetery

Frinton-on-Sea, CO13 0HS

Park End Cemetery

Saxmundham, IP17 1DW

St Osyth Cemetery

St Osyth, CO16 8HQ

Clacton-on-Sea Cemetery

Clacton-on-Sea, CO15 4LF

Leiston Cemetery

Leiston, IP16 4JE
Update
Prices vary by time and day of week