Desmond L Bannon Sons The White House
Desmond L Bannon & Sons, The White House
Business rating:
Desmond L Bannon & Sons, The White House
5
out of
5
with
16
reviews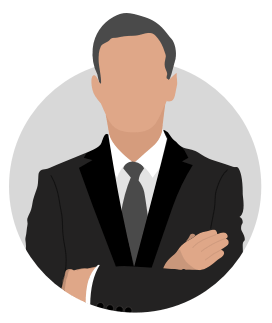 Online brochure
Latest Verified Reviews
Helen Gill 11th Mar 2019
Thank you to Zoe and everyone at DL Bannon & sons. During the most devastating time of our lives you guided us and took away the strain and worry of the funeral. From start to finish your professionalism and care has been outstanding and we couldn't have got through it without you. I could not recommend your service highly enough and will be forever grateful. Helen Gill
Maureen Murray 19th Nov 2018
Couldnt fault the service of Desmond L Bannon and Sons, went over and above expectations. Would recommend and actually encourage people to go through these funeral directors. So professional and made every step as easy and as nice as possible. They really make the best out of the horrendous situation you are going through. Cant thank them enough for everything they did for us. Special thank you to Paul and Michael, all their help and support was amazing. Thanks again Karen Murray
Stephanie Oakes 17th Jun 2018
Couldn't have been happier with the service at such a difficult time! Absolutely perfect and very personable! Genuinely felt like I was being looked after by one of my own family. Saying goodbye to my dad has been the hardest thing I've ever had to do so I have nothing but gratitude and thanks to the team for their service but most importantly their unbelievable support xx
Reviews
About Us
Desmond L Bannon & Sons, The White House is a funeral director in Merseyside.
Desmond L Bannon & Sons, The White House is not currently a member of Funeral Guide, so we cannot show current pricing or contact information. There are many other funeral directors in the area with clear and comprehensive pricing and verified, independent reviews who you can phone today to begin arranging a perfect funeral for your loved one.
If you own this business and would like to enhance your listing on Funeral Guide, please click on the button above to claim your listing.
Frequently Asked Questions
How do you arrange a funeral?
You can arrange a funeral by choosing a funeral director who will help you organise all of the details. They can help you decide whether to have a cremation or burial and what type of service to choose, as well as additional options, such as music and flowers. You can find out what happens at a funeral and compare funeral directors on Funeral Guide.
Read more
:
How to arrange a funeral
What are disbursements?
Disbursements are additional costs for a funeral service that are paid to third-parties, such as florists, celebrants and burial fees. The funeral director will usually charge you for them and then pay the suppliers themselves.
Read more
:
What are disbursements
How can I get help with funeral costs?
If the cost of a funeral is not covered by a prepaid funeral plan, or the estate of the person who has died, you may be able to get financial help from the government's Bereavement Support Payment or from War Disablement Pensions, charitable funds or budgeting loans.
Read more
:
Help with funeral costs
Latest Verified Reviews
Helen Gill 11th Mar 2019
Thank you to Zoe and everyone at DL Bannon & sons. During the most devastating time of our lives you guided us and took away the strain and worry of the funeral. From start to finish your professionalism and care has been outstanding and we couldn't have got through it without you. I could not recommend your service highly enough and will be forever grateful. Helen Gill
Maureen Murray 19th Nov 2018
Couldnt fault the service of Desmond L Bannon and Sons, went over and above expectations. Would recommend and actually encourage people to go through these funeral directors. So professional and made every step as easy and as nice as possible. They really make the best out of the horrendous situation you are going through. Cant thank them enough for everything they did for us. Special thank you to Paul and Michael, all their help and support was amazing. Thanks again Karen Murray
Stephanie Oakes 17th Jun 2018
Couldn't have been happier with the service at such a difficult time! Absolutely perfect and very personable! Genuinely felt like I was being looked after by one of my own family. Saying goodbye to my dad has been the hardest thing I've ever had to do so I have nothing but gratitude and thanks to the team for their service but most importantly their unbelievable support xx
Reviews
Anfield Cemetery

Liverpool, L4 2SL

Springwood Crematorium

Liverpool, L25 7UN

St Helens Crematorium

St Helens, WA10 6DF

Widnes Crematorium

Widnes, WA8 9EE

Thornton Garden of Rest Crematorium

Thornton, L23 1TP
Toxteth Cemetery

Liverpool, L15 2HF

Yew Tree Cemetery

Liverpool, L14 4DG

Anfield Cemetery

Liverpool, L4 2SL

Allerton Cemetery

Liverpool, L19 5NF

Everton Cemetery

Liverpool, L9 9AG

Prescot Cemetery

Prescot, L34 1NQ

Bootle Cemetery

Bootle, L20 6ET

Fox's Bank Cemetery

Prescot, L35 3SS

GreenAcres Rainford Cemetery

Saint Helens, WA11 7HX

Plymyard Cemetery

Wirral, CH62 8BP

St Helens Cemetery

Saint Helens, WA10 6DF

Thornton Garden of Rest

Bootle, L23 1TP

Widnes Cemetery

Runcorn, WA8 9EE

Landican Cemetery

Wirral, CH49 5LW

Overpool Cemetery

Wirral, CH66 1LG
Update
Prices vary by time and day of week