Gillman Funeral Service Norbury
Gillman Funeral Service, Norbury
Business rating:
Gillman Funeral Service, Norbury
5
out of
5
with
1
review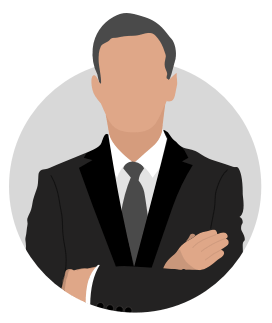 Latest Verified Reviews
Emma Verrilli-Morrone 22nd Dec 2017
After any loss it's very hard, and finding a funeral director is a very hard choice, but in the end we knew we had made a good choice is choosing Gillmans in norbury, Gill was amazing, caring, compassionate, welcoming among other things, I felt my dad was in a good place, very welcoming towards my family needs, even opened up for us, at 6.30am on a Saturday morning so that my brother who flew in from abroad on the Friday evening could see my dad before funeral, Gill and her team were absolutely amazing, Samantha Rhonda and all the staff are amazing it's like we have made friends for life, thank you 
About Us
Gillman Funeral Service, Norbury is a funeral director in London.
Gillman Funeral Service, Norbury is not currently a member of Funeral Guide, so we cannot show current pricing or contact information. There are many other funeral directors in the area with clear and comprehensive pricing and verified, independent reviews who you can phone today to begin arranging a perfect funeral for your loved one.
If you own this business and would like to enhance your listing on Funeral Guide, please click on the button above to claim your listing.
Frequently Asked Questions
How do you arrange a funeral?
You can arrange a funeral by choosing a funeral director who will help you organise all of the details. They can help you decide whether to have a cremation or burial and what type of service to choose, as well as additional options, such as music and flowers. You can find out what happens at a funeral and compare funeral directors on Funeral Guide.
Read more
:
How to arrange a funeral
What are disbursements?
Disbursements are additional costs for a funeral service that are paid to third-parties, such as florists, celebrants and burial fees. The funeral director will usually charge you for them and then pay the suppliers themselves.
Read more
:
What are disbursements
How can I get help with funeral costs?
If the cost of a funeral is not covered by a prepaid funeral plan, or the estate of the person who has died, you may be able to get financial help from the government's Bereavement Support Payment or from War Disablement Pensions, charitable funds or budgeting loans.
Read more
:
Help with funeral costs
Latest Verified Reviews
Emma Verrilli-Morrone 22nd Dec 2017
After any loss it's very hard, and finding a funeral director is a very hard choice, but in the end we knew we had made a good choice is choosing Gillmans in norbury, Gill was amazing, caring, compassionate, welcoming among other things, I felt my dad was in a good place, very welcoming towards my family needs, even opened up for us, at 6.30am on a Saturday morning so that my brother who flew in from abroad on the Friday evening could see my dad before funeral, Gill and her team were absolutely amazing, Samantha Rhonda and all the staff are amazing it's like we have made friends for life, thank you 
South London Crematorium

London, SW16 5JG

Mitcham Road Cemetery

Croydon, CR9 3AT

West Norwood Crematorium

London, SE27 9JU

Lambeth Crematorium and Cemetery

London, SW17 0BY

Beckenham Crematorium

Beckenham, BR3 4TD
London Road Cemetery Mitcham

Mitcham, CR4 3LA

Lambeth Crematorium and Cemetery

Lambeth, SW17 0BY

Streatham Cemetery

Streatham, SW17 0LT

Beckenham Cemetery and Crematorium

Beckenham, BR3 4TD

Gap Road Cemetery

Wimbledon, SW19 8JA

Wandsworth Cemetery

Wandsworth, SW18 3ER

Sutton Cemetery

Sutton, SM3 9PX

Battersea Cemetery

Morden, SM4 4NU

Camberwell New Cemetery

Camberwell, SE23 3RD

Merton and Sutton Joint Cemetery

Morden, SM4 4NW

Brockley Cemetery

Brockley, SE4 2QY

Bromley Hill Cemetery

Bromley, BR1 4JU

Putney Vale Cemetery and Crematorium

Putney, SW15 3DZ

London Road Cemetery (Bromley)

Bromley, BR1 3RR

Hither Green Cemetery

Catford, SE6 1JX
Update
Prices vary by time and day of week