Gillivers Funeral Services
Gilliver's Funeral Services
Business rating:
Gilliver's Funeral Services
5
out of
5
with
11
reviews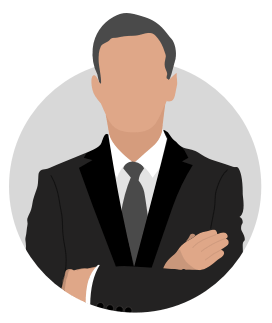 Latest Verified Reviews
Diane Houghton 30th Sep 2018
myself and my family can't express how much we appreciated all the help we received from both Chloe and Jackie, nothing was too much for them. they also assisted with my dads funeral only 18 months ago, and again, nothing was too much trouble for them. my mum was made to look beautiful for her final journey and we were allowed to spend as much time as we wished with her and visit as often as we wanted, up to the point i closed viewing. i would not hesitate in recommending these 2 remarkable ladies and Gillivers to anyone who asks thank you to everyone at Gillivers, you all go above and beyond x
Sue Godfrey 16th May 2018
Chloe and Jackie dealt with everything in a very professional and relaxed  atmosphere and kept us up to date with all the arrangements throughout a very difficult and sad time.  Thank you both for all your help ladies. Best wishes Sue and Louisexxx
Mandy Durrance 18th Sep 2017
Very sympethetic when planning the funeral, nothing was too much trouble. Even adding an extra bit of music that family wanted for her .Made sure we were comfortable and at ease when veiwing the deceased relative. Respect given all round. Funeral was beautiful and what she would have wanted. Thank you
Reviews
About Us
Gilliver's Funeral Services is a funeral director in Leicestershire.
Gilliver's Funeral Services is not currently a member of Funeral Guide, so we cannot show current pricing or contact information. There are many other funeral directors in the area with clear and comprehensive pricing and verified, independent reviews who you can phone today to begin arranging a perfect funeral for your loved one.
If you own this business and would like to enhance your listing on Funeral Guide, please click on the button above to claim your listing.
Frequently Asked Questions
How do you arrange a funeral?
You can arrange a funeral by choosing a funeral director who will help you organise all of the details. They can help you decide whether to have a cremation or burial and what type of service to choose, as well as additional options, such as music and flowers. You can find out what happens at a funeral and compare funeral directors on Funeral Guide.
Read more
:
How to arrange a funeral
What are disbursements?
Disbursements are additional costs for a funeral service that are paid to third-parties, such as florists, celebrants and burial fees. The funeral director will usually charge you for them and then pay the suppliers themselves.
Read more
:
What are disbursements
How can I get help with funeral costs?
If the cost of a funeral is not covered by a prepaid funeral plan, or the estate of the person who has died, you may be able to get financial help from the government's Bereavement Support Payment or from War Disablement Pensions, charitable funds or budgeting loans.
Read more
:
Help with funeral costs
Latest Verified Reviews
Diane Houghton 30th Sep 2018
myself and my family can't express how much we appreciated all the help we received from both Chloe and Jackie, nothing was too much for them. they also assisted with my dads funeral only 18 months ago, and again, nothing was too much trouble for them. my mum was made to look beautiful for her final journey and we were allowed to spend as much time as we wished with her and visit as often as we wanted, up to the point i closed viewing. i would not hesitate in recommending these 2 remarkable ladies and Gillivers to anyone who asks thank you to everyone at Gillivers, you all go above and beyond x
Sue Godfrey 16th May 2018
Chloe and Jackie dealt with everything in a very professional and relaxed  atmosphere and kept us up to date with all the arrangements throughout a very difficult and sad time.  Thank you both for all your help ladies. Best wishes Sue and Louisexxx
Mandy Durrance 18th Sep 2017
Very sympethetic when planning the funeral, nothing was too much trouble. Even adding an extra bit of music that family wanted for her .Made sure we were comfortable and at ease when veiwing the deceased relative. Respect given all round. Funeral was beautiful and what she would have wanted. Thank you
Reviews
Gilroes Cemetery and Crematorium

Leicester, LE3 9QG

Heart of England Crematorium

Nuneaton, CV11 6WZ

Loughborough Crematorium

Loughborough, LE11 2AF

South Leicestershire Memorial Park and Crematorium

Countesthorpe, LE8 5QP

Bretby Crematorium

Burton upon Trent, DE15 0QE
Market Bosworth Cemetery

Market Bosworth, CV13 0PN

Hugglescote Cemetery

Hugglescote, LE67 2GB

Broom Leys Cemetery

Coalville, LE67 3JA

Groby Cemetery

Groby, LE6 0BS

Mill Lane Cemetery (Earl Shilton)

Earl Shilton, LE9 7AY

Stoke Golding Cemetery

Melton Mowbray, CV13 6JN

Whitwick Cemetery

Whitwick, LE67 5DL

Measham Cemetery

Measham, DE12 7LD

Ashby Road Cemetery

Hinckley, LE10 1SL

Huncote Cemetery

Huncote, LE9 3BH

Croft Cemetery

Croft, LE9 3GS

Stoney Stanton Cemetery

Leicester, LE9 4TH

Enderby New Cemetery

Enderby, LE19 4AR

Gilroes Cemetery

Leicester, LE3 9QG

Ashby-De-La-Zouch Cemetery

Ashby-De-La-Zouch, LE65 2GQ
Update
Prices vary by time and day of week