Kavanagh Coates Funeral Services
Kavanagh & Coates Funeral Services
Business rating:
Kavanagh & Coates Funeral Services
5
out of
5
with
1
review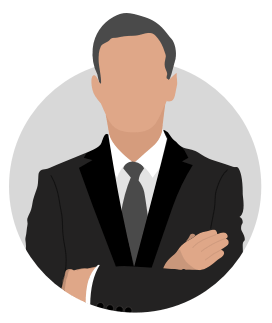 Latest Verified Reviews
Philip Mills 26th Nov 2017
All that a Funeral Director's service should be - professionalism at its best but with the"human" face. Years of dealing with F.D. services has given me a lot of insight into their functioning. This is without doubt one of the best - going that little bit further: attending to details: taking the "load" off the mourners shoulders and thereby bestowing confidence. To be most warmly recommended and commended. Fr. PHILIP MILLS
About Us
Kavanagh & Coates Funeral Services is a funeral director in Manchester.
Kavanagh & Coates Funeral Services is not currently a member of Funeral Guide, so we cannot show current pricing or contact information. There are many other funeral directors in the area with clear and comprehensive pricing and verified, independent reviews who you can phone today to begin arranging a perfect funeral for your loved one.
If you own this business and would like to enhance your listing on Funeral Guide, please click on the button above to claim your listing.
Frequently Asked Questions
How do you arrange a funeral?
You can arrange a funeral by choosing a funeral director who will help you organise all of the details. They can help you decide whether to have a cremation or burial and what type of service to choose, as well as additional options, such as music and flowers. You can find out what happens at a funeral and compare funeral directors on Funeral Guide.
Read more
:
How to arrange a funeral
What are disbursements?
Disbursements are additional costs for a funeral service that are paid to third-parties, such as florists, celebrants and burial fees. The funeral director will usually charge you for them and then pay the suppliers themselves.
Read more
:
What are disbursements
How can I get help with funeral costs?
If the cost of a funeral is not covered by a prepaid funeral plan, or the estate of the person who has died, you may be able to get financial help from the government's Bereavement Support Payment or from War Disablement Pensions, charitable funds or budgeting loans.
Read more
:
Help with funeral costs
Latest Verified Reviews
Philip Mills 26th Nov 2017
All that a Funeral Director's service should be - professionalism at its best but with the"human" face. Years of dealing with F.D. services has given me a lot of insight into their functioning. This is without doubt one of the best - going that little bit further: attending to details: taking the "load" off the mourners shoulders and thereby bestowing confidence. To be most warmly recommended and commended. Fr. PHILIP MILLS
Rochdale Crematorium

Rochdale, OL11 4DG

Middleton Crematorium

Middleton, M24 2PN

Blackley Cemetery and Crematorium

Manchester, M9 8JP

Hollinwood Cemetery and Crematorium

Oldham, OL8 3LU

East Lancashire Crematorium

Radcliffe, M26 4EU
Heywood Cemetery

Heywood, OL11 4RE

Rochdale Cemetery

Rochdale, OL11 4DG

Denehurst Cemetery

Rochdale, OL11 5EW

Middleton Cemetery

Middleton, M24 2PN

Bury Cemetery

Bury, BL9 9RL

Royton Cemetery

Oldham, OL2 5SP

Blackley Cemetery and Crematorium

Manchester, M9 8PJ

Chadderton Cemetery

Oldham, OL9 0JZ

Radcliffe Cemetery

Bury, M26 4EU

Crompton Cemetery

Oldham, OL2 7SD

Ramsbottom Cemetery

Bury, BL0 9PU

Dearnley Cemetery

Rochdale, OL15 8NE

St John's In The Wilderness Cemetery

Bury , BL0 0EF

St Josephs Cemetery

Moston, M40 9QL

Whitworth Cemetery

Rochdale , OL12 8LE
Update
Prices vary by time and day of week