Isca Funeral Service Limited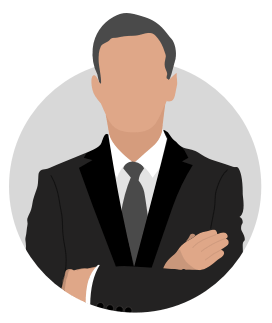 Latest Verified Reviews
Laura Radford 21st Jun 2020
It may have taken me a few weeks to write a review but finding the right words has been my biggest challenge and I still don't think I have them. But from my first contact with malcom and introduction to kelsie I felt comfortable, supported and they where will to answering questions which seemed silly and a situation I had never found myself in before , providing comfort in an already challenging time with covid 19 and the unexpected departure of my father plus being 350 miles away from my family no question was to silly, no request was to much and all done with care, love and time and for that am forever grateful. Due to the current situation I wasn't able to have a funeral for my father which brought its own upset but with a few hours spent talking to the malcom I very quickly understood that this didn't mean my father's service would be mean any less it just meant that I had my own time to say my final goodbye. Thank you so much for all your support guidance and care it will never be forgotten. X
John & Alison Adams 11th Jun 2020
Caring efficient service. Thank you.
Derek Lowe 22nd May 2020
A caring and personal service during these difficult times
Reviews
About Us
Isca Funeral Service Limited is a funeral director in Devon.
Isca Funeral Service Limited is not a member of Funeral Guide, so we cannot show up-to-date pricing or service information.
Please click on one of the funeral directors below who are members.
Latest Verified Reviews
Laura Radford 21st Jun 2020
It may have taken me a few weeks to write a review but finding the right words has been my biggest challenge and I still don't think I have them. But from my first contact with malcom and introduction to kelsie I felt comfortable, supported and they where will to answering questions which seemed silly and a situation I had never found myself in before , providing comfort in an already challenging time with covid 19 and the unexpected departure of my father plus being 350 miles away from my family no question was to silly, no request was to much and all done with care, love and time and for that am forever grateful. Due to the current situation I wasn't able to have a funeral for my father which brought its own upset but with a few hours spent talking to the malcom I very quickly understood that this didn't mean my father's service would be mean any less it just meant that I had my own time to say my final goodbye. Thank you so much for all your support guidance and care it will never be forgotten. X
John & Alison Adams 11th Jun 2020
Caring efficient service. Thank you.
Derek Lowe 22nd May 2020
A caring and personal service during these difficult times
Reviews
Exeter and Devon Crematorium

Exeter, EX2 6EU

East Devon Crematorium

Exeter, EX5 2PT

Torbay Cemetery and Crematorium Ltd

Torquay, TQ2 7QG

Taunton Deane Crematorium

Taunton, TA1 5NE

Weston Mill Cemetery and Crematorium

Plymouth, PL2 2EP
Higher Cemetery (Exeter)

Exeter, EX1 2PX

Exwick Cemetery

Exeter, EX4 2BW

Topsham Cemetery

Exeter, EX3 0BW

Crediton Cemetery

Crediton, EX17 1HW

St Peter's Burial Ground

Budleigh Salterton, EX9 6RZ

Dawlish Cemetery

Dawlish, EX7 UK

Collumpton Cemetery

Collumpton, TX15 1HT

Teignmouth Cemetery

Teignmouth, TQ14 8UX

Sidmouth Cemetery

Sidmouth, EX10 9BN

Kingsteignton Cemetery

Newton Abbot, TQ12 3TH

Sidbury Cemetery

Sidbury, EX10 0AS

Tiverton Cemetery

Tiverton, EX16 6BA

Newton Abbot Cemetery

Newton Abbot, TQ12 1LS

St Michael's Church

Honiton, EX14 9TE

Torquay Cemetery and Crematorium

Torquay, TQ2 7QG
Update
Prices vary by time and day of week