J Barlow & Family Funeral Service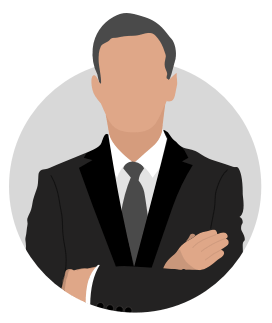 Latest Verified Reviews
Matthew Johnstone 13th May 2021
Absolutely fantastic service in such a hard time, nothing was too much trouble for them and we really appreciate how professional they were
About Us
As J Barlow & Family Funeral Service is not a member of Funeral Guide, we cannot show up-to-date pricing or service information.
If you are in need of a funeral director, Funeral Guide does have contact information for other funeral homes nearby. To find out about any of these homes, please click on one of the funeral directors below.
J Barlow & Family Funeral Service is an independent funeral directors in Allestree, Derbyshire. Opened in 2012 by Josh Barlow, J Barlow Family Funeral Services is located in the heart of Allestree.
Josh has been working the funeral profession for most of his working life, and you will feel welcomed by his caring, calm nature. He and his dedicated team bring a vast knowledge and experience, having spent years caring for the deceased and their families. Josh himself has a strong passion of care and dignity for families in their time of need, with a strong sense of family values. He will listen to all of your wishes, and work tirelessly to bring a true personal touch to your loved one's funeral.
J Barlow & Family Funeral Service are able to provide a range of funeral services, from a traditional religious service to modern celebrations of life. Josh prides himself on his equestrian knowledge, and can offer a fully traditional horse and cart procession, as well as modern motor hearses and simple ceremonies.
With easy access and free parking the J Barlow Family are able to serve the families of Derby. Call J Barlow & Family Funeral Service today to find out more about the services they provide and begin making the perfect funeral arrangements for your loved one.
If you own this business and would like to enhance your listing on Funeral Guide, please click on the button at the top of the page to find out more information.
Markeaton Crematorium

Derby, DE22 4NH

Trent Valley Crematorium

Derby, DE72 2AF

Amber Valley Memorial Park and Crematorium

Swanwick, DE55 1BH

Bretby Crematorium

Burton upon Trent, DE15 0QE

Bramcote Crematorium

Nottingham, NG9 3GJ
Nottingham Road Cemetery

Derby, DE21 6FN

Duffield Cemetery

Duffield, DE56 4DQ

Spondon Cemetery

Derby, DE21 7GL

Brailsford Cemetery

Brailsford, DE6 3AA

Belper Cemetery

Belper, DE56 2JE

Heanor Cemetery

Heanor, DE75 7DT

Ripley Cemetery

Ripley , DE5 3JG

Longmoor Cemetery

Nottingham, DE72 3BE

Park Cemetery (Ilkeston)

Ilkeston, DE7 5HT

Eastwood Cemetery (Eastwood)

Eastwood, NG16 3HR

Stapleford Cemetery

Nottingham, NG9 8AP

Rolleston Cemetery

Burton upon Trent, DE13 9BG

Baroon Cemetery

Castle Donington, DE74 2PF

Middleton-By-Wirksworth Cemetery

Wirksworth, DE4 4LQ

Leabrooks Cemetery

Leabrooks, DE55 1LD
Update
Prices vary by time and day of week