Mears & Jackson Funeral Directors, Warrington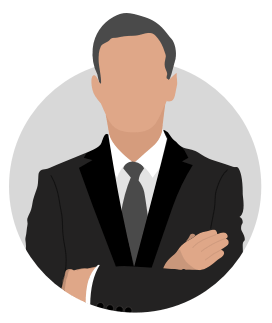 Latest Verified Reviews
Jane Vance 30th Sep 2019
Absolutely personal proffesional service went above and beyond for our family at this sad time
Your loving husband les Sinclair 23rd Jul 2019
Your funeral guy called Phil was fantastic in every way possible what a gentleman I would recommend you to anybody thanks Phil for being you the family was looked after. And cant praise you enough
Robert Coupe 14th Jul 2019
Would just like to say, a big thank you to Phil & his team. For making a very emotional time run so smoothly, with a very professional service and personal touch. It made all the difference to all of the family. Thanks again to one & all at Mears and Jackson who was involved with our mums funeral. Kind regards Rob Coupe & family
Reviews
About Us
As Mears & Jackson Funeral Directors, Warrington is not a member of Funeral Guide, we cannot show up-to-date pricing or service information.
If you are in need of a funeral director, Funeral Guide does have contact information for other funeral homes nearby. To find out about any of these homes, please click on one of the funeral directors below.
Owned and managed by Chris Jackson and Steven Mears Dip FD, Mears & Jackson is an independent funeral directors in Warrington conducting over 700 funerals and repatriations a year.
Mears & Jackson Funeral Directors can offer advice and guidance on traditional, green and pre-paid funerals and also offer a full International repatriation service. You have a choice of every kind of funeral from simple, fixed-price packages to custom arrangements where you are able to specify as much or as little detail as you wish.
The company is able to draw on the experience gained by four generations, and ninety-five years of continuous service. They also pride themselves on offering a personal service and have full memberships of The National Association of Funeral Directors (NAFD) and The National Society of Allied and Independent Funeral Directors (SAIF).
They have a fleet of five hearses and ten limousines which can cater for even the most elaborate of services. They also have ten fully equipped removal vehicles across the UK tracked at all times by their head office, ensuring the safety of the people they look after.
Mears & Jackson Funeral Directors have more than twenty years experience in the repatriation of loved ones to and from locations across the globe, including countries such as Italy, Spain and Sri Lanka. They are able to take care of all arrangements including advice, documentation, translation and transportation.
Their Warrington funeral home offers a convenient, centralised location adjacent to Warrington Cemetery. Call Mears & Jackson Funeral Directors for a professional and caring funeral service for your loved one.
If you own this business and would like to enhance your listing on Funeral Guide, please click on the button at the top of the page to find out more information.
Latest Verified Reviews
Jane Vance 30th Sep 2019
Absolutely personal proffesional service went above and beyond for our family at this sad time
Your loving husband les Sinclair 23rd Jul 2019
Your funeral guy called Phil was fantastic in every way possible what a gentleman I would recommend you to anybody thanks Phil for being you the family was looked after. And cant praise you enough
Robert Coupe 14th Jul 2019
Would just like to say, a big thank you to Phil & his team. For making a very emotional time run so smoothly, with a very professional service and personal touch. It made all the difference to all of the family. Thanks again to one & all at Mears and Jackson who was involved with our mums funeral. Kind regards Rob Coupe & family
Reviews
Walton Lea Crematorium

Warrington, WA4 6TB

Widnes Crematorium

Widnes, WA8 9EE

Altrincham Crematorium

Altrincham, WA14 5RH

Howe Bridge Crematorium

Manchester, M46 0PZ

St Helens Crematorium

St Helens, WA10 6DF
Warrington Cemetery

Warrington, WA1 3BG

Fox Covert Cemetery

Warrington, WA4 5LA

Hollinfare Cemetery

Warrington, WA4 6TB

Burtonwood Cemetery

Warrington, WA5 4PS

Newton-Le-Willows Cemetery

Saint Helens, WA12 8PH

Widnes Cemetery

Runcorn, WA8 9EE

Dunham Lawn Cemetery

Altrincham , WA14 5RH

Leigh Cemetery

Wigan, WN7 2NP

Runcorn Cemetery

Runcorn, WA7 5NU

Howe Bridge Cemetery

Wigan, M46 0PZ

Fox's Bank Cemetery

Prescot, L35 3SS

Knutsford Cemetery

Knutsford, WA16 0EW

St Helens Cemetery

Saint Helens, WA10 6DF

Tyldesley Cemetery

Wigan, M29 8WN

Urmston Cemetery

Urmston, M41 9HF
Update
Prices vary by time and day of week