The Co-operative Funeralcare Orton Goldhay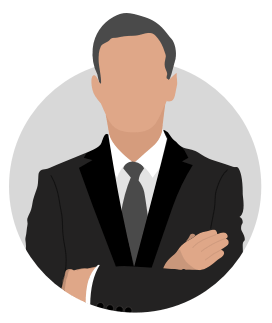 About Us
As The Co-operative Funeralcare Orton Goldhay is not a member of Funeral Guide, we cannot show up-to-date pricing or service information.
If you are in need of a funeral director, Funeral Guide does have contact information for other funeral homes nearby. To find out about any of these homes, please click on one of the funeral directors below.
The Co-operative Funeralcare Orton Goldhay is an ethical, member-owned funeral director in Peterborough . Their team of professional, considerate staff are proud to care for your loved one and will help you with every step of arranging a funeral.
Whether your loved one wanted a traditional religious funeral or a contemporary celebration of life, The Co-operative Funeralcare Orton Goldhay can help you plan the perfect farewell. You can choose from a range of coffins, from traditional woods to colourful coffins and more eco friendly alternatives such as wicker and bamboo.
Their Peterborough funeral home can provide a range of funeral vehicles, from traditional hearses and limousines to alternative transport options such as a motorcycle hearse or horse and carriage. Their experienced florists can help you create either simple floral arrangements or more bespoke, personalised tributes, as well as crafting unique memorial masonry for your loved one's headstone or grave marker.
The Co-operative Funeralcare Orton Goldhay in Peterborough is open Monday to Friday, 9am to 5pm, with a 24-hour phone service if you need help outside of these hours. Visiting hours on the weekend can also be arranged by appointment.
Call The Co-operative Funeralcare Orton Goldhay today to find out more about the services they provide, and begin making funeral arrangements for your loved one.
If you own this business and would like to enhance your listing on Funeral Guide, please click on the button at the top of the page to find out more information.
Peterborough Crematorium

Peterborough, PE6 7JE

Huntingdon Crematorium

Huntingdon, PE28 2NX

Fenland Crematorium

March, PE15 0YJ

South Lincolnshire Crematorium

Surfleet, PE11 4AA

Kettering Crematorium

Kettering, NN16 8XE
Yaxley Cemetery

Yaxley, PE7 3NF

Fletton Cemetery

Peterborough, PE2 8BN

Eastfield Cemetery (Peterborough)

Peterborough, PE1 4RD

Whittlesey Cemetery

Whittlesay, PE7 1PL

Oundle Town Cemetery

Peterborough, PE8 4BN

Ramsey Cemetery

Huntingdon, PE26 2XB

Stamford Cemetery

Stamford, PE9 1BD

Bourne Town Cemetery

Bourne, PE10 9JD

Hill Rise Cemetery (Ramsey Road Extension)

St Ives, PE28 2EH

Ringstead Cemetery

Kettering, NN14 4TW

Eastwood Cemetery (March)

March, PE15 9DT

Chatteris Cemetery

Chatteris, PE16 6BX

Wisbech St Mary Cemetery

Wisbech , PE13 4EF

Shire Lodge Cemetery

Corby, NN17 2JY

Raunds Cemetery

Raunds, NN9 6DB
Update
Prices vary by time and day of week